Free ebook
A free service from One Mind One Energy
Your Invisible Power
by Genevieve Behrend
A powerful book that has helped millions of people. Your Invisible Power is one of the earliest and most inspirational books of 'New Thought" based on the work and study from Genevieve Behrend after being the one and only student of Thomas Troward for two years.
Mr. Troward was an English author whose works influenced the New Thought Movement – he has also been called The Master of Mental Science. Genevieve Behrend work with him from 1912 – 1914 learning the power of visualizing and making our dreams come true.
"We all possess more power and greater possibilities than we realize, and visualizing is one of the greatest of these powers"- Genevieve Behrend
Testimonials:
– A great book you'll enjoy reading and re-reading – LD ODOM
– I really like this book…and it made me believe again…this is going to be my life-changing book- Jay From NY
WHAT TO DO?
Right click on the pdf symbol below and Choose "Save Target As" or "Save Link As" to download the ebook.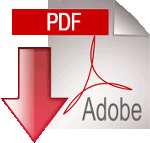 P.S. I will be sending you more free e-books in the days to come. Read this one first. It will help you when you start seeing the information in the other e-books.