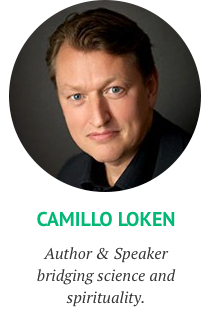 You have probably heard scientists say that the Universe is expanding, and it is.
They know this because of a discovery Edwin Hubble made in the 1920's and 30's. He realised that galaxies were moving away from each other at a velocity given by an expression known today as Hubble's Law.
By studying the way in which the Universe expands cosmologists said it was possible to learn a great deal about its past and as such to trace the expansion back to its point of origin – the Big Bang. Much like you would be able to rewind a video showing an explosion.
Many scientist also say that the Universe is infinite, but I beg to differ.

An expanding Universe is not the same as an infinite Universe. Our Universe consists of space and time and that´s why it can´t be infinite. The Infinite is an unknown state. You can´t know it. You can´t be aware of it.
Here is an excerpt from The Paradox of Creation book, I wrote a few years ago, explaining this in more detail:
Everything already "is". The finite, and in that the linear existence, is an experience of what eternity is, and eternity is not a very long time anymore than infinity is a very big "thing".
Eternity actually means no time, no time passing. We exist, "now". No-one exists in the past or future, we only exist now. The appearance/experience of past and future are achieved by exploding the "now".
It´s like the infinite is a movie that is complete, an is-ness, but then you can't know the movie that way. You have to watch it frame by frame. Pass the frames across the lens in sequence and it seems to be moving. The infinite does not move, it "is".
There is no void of unknown future to move into – to allow for movement, no next moment, there is no other than the infinite. The infinite is not divided into dark and light, apparent and void, All is ONE and so it is still and unobserved.
The infinite "is" and it is on one static "now". That's why you can't be aware of it, because awareness is a feedback loop, re-cognition, and that requires time, past, present and future for the feedback!
Again it's why you sleep and wake, your mind as a fractal copy of the ALL paradoxically reverberates from each contradicting state, chicken, egg, chicken, egg. The paradox never resolves.
So you are awake/aware, with a sense of space-time in mind, and then you sleep with no re-cognition facility. The Sleep peelS as you wake. The infinite explodes to create a void to move into. This is the Big Bang.